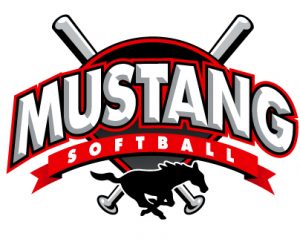 Registration Dates
Day-1 Saturday January 13th-South Hanover YMCA Fieldhouse 9am-noon
Day-2 Saturday January 20th – Dick's Sporting Goods (North Hanover Mall) 10am-2pm
Online Registration open through February 29th – Click Here to Register Online
Additional Important Dates
Player Preview Days Sunday, March 25th @ South Hanver YMCA Field House
12u: 1:00- 2:30pm
10u: 2:30 – 4:00pm
Meet the Coach Day Saturday, April 7, 2017, 10:00am – 12:00pm @ West Manheim Township Building Gym
Coaches Clinic Saturday, April 7, 2017, 12:00pm – 1:00pm @ West Manheim Township Building Gym
Practices start Late March / Early April
First Games 7u, 10u, 12u – Week of May 1st
14u, 16/18u – Week of May 1st
Softball Midseason Party Sunday, June 3 1-5pm @ Pleasant Hill Fields
This is a day of special recognition and skill contests exclusively for the girls of Mustang/Xtreme Softball.
End of Season 7u, 10u and 12u – Middle of July
14u and 16/18u – End of July
Fall Ball September 1 through October 31
Refund Policy
A Full refund (100%) will be granted if requested prior to the league's last live registration date (January 10, 2017)

A 50% refund will be granted if requested prior to the league's final preview date March 24th.

NO refunds will be granted after the league's final player preview date Sunday March 24th.

(Exception clause) – After league player preview day, refund requests must be submitted in writing to Mustang Softball and are subject to Board approval for exceptional cases only. (Exceptional cases may include: player relocation outside of the league boundary and major injury or catastrophe prior to opening day.) Please understand uniforms and hats have been ordered by this date. Uniforms constitute a large portion of the League's annual expenses.